Which Hot Tub Brands Are Made in Canada?

By Jennifer Rhodes · Updated
As an Amazon Associate I earn from qualifying purchases.
It's easy these days to find cheaply made, imported products—and spas and hot tubs are sadly no different.
Many of the original North American spa brands are now actually manufactured in Mexico (though they will often try to avoid the question if you ask them!).
If you're in the market for a new spa and want to buy Canadian, we put together this list of brands still proudly made in Canada as a useful resource for when you begin your search.
Get a Free Hot Tub Price Quote
Share a few details and get several quotes to compare.
Yes please
Arctic Spas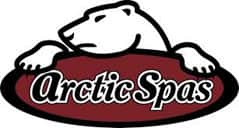 arcticspas.com
Arctic Spas® are specifically designed for the extreme climates of Northern Canada, which means they last longer, cost less to operate and are easier to maintain.
Unique features like FreeHeat™, the Forever Floor™, Total Access™ cabinet, and the Mylovac™ cover make an Arctic Spa the best hot tub choice, if quality and efficiency are important to you.
Arctic Spas® is invested in the communities where we maintain facilities. Our World Headquarters in Thorsby, Alberta, Canada is the primary employer in the area, and we contribute to programs that foster healthy, active, and environmentally sound lifestyles within this community.
Beachcomber Hot Tubs


beachcomberhottubs.com
Beachcomber Hot Tubs is a family-owned, Canadian manufacturer based in Surrey, BC, and has been handcrafting hot tubs of the finest quality, best value, and unparalleled comfort since 1978.
Over 50 different precision and performance tests are conducted to ensure the finest construction quality on every hot tub.
From the hand sculpted hand grips to the deep bucket seat design. Beachcomber Hot Tubs offers unparalleled comfort and ergonomic design for your body.
Canadian Hot Tubs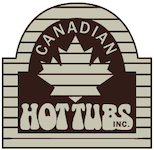 canhottub.com
Founded in 1976, Canadian Hot Tubs Inc. was one of the first companies to manufacture hot tubs in Canada.
As a leader in the industry we've dedicated ourselves to developing the latest technologies and finding new ways to better serve our customers.
Four decades later, we are still independent and family-owned and as committed as ever to personalized customer service and superior attention to detail.
Our beautiful handcrafted Canadian cedar hot tub kits blend beautifully into any landscape. With easy, on-site assembly they can be located virtually anywhere.
Coast Spas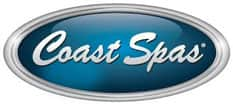 coastspas.com
Coast Spas manufactures a complete range of hot tubs and swim spas in Langley, BC for distribution to a global network of independent Coast Spas Dealers.
With brands that include Wellness Spa® Hot Tubs and Swim Spas, Coast Spas®, Northwind™ Hot Tubs, Tublicious®; Coast Spas has built a reputation for bringing high quality and innovative products to market since 1997 and is considered to be the industry leader in innovation with retail partnerships in 43 countries worldwide.
We are the only Hot Tub and Swim Spa brand that has ISO Quality Certification and Commercial-Grade Pressurized Filtration Hydro Cyclonic Filtration.
Hydropool Hot Tubs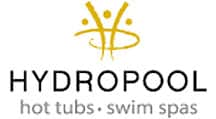 hydropoolhottubs.com
Headquartered in Mississauga, Canada, Hydropool Hot Tubs Inc. originated in 1970 as a commercial swimming pool company and in 1978 became one of the first hot tub retailers in North America. Our products are now sold through a 250+ retailer network in over 40 countries.
Hydropool is committed to building superior hot tubs using the latest technologies, with the latest environmental practices.
HydroTher Commercial Hot Tubs


hydrother.com
Based in Mississauga, Ontario, Canada, HydroTher Hot Tubs have been the #1 choice of architects, consultants, designers and facility operators for commercial aquatic applications since 1990.
HydroTher Hot Tubs are VGB compliant and manufactured to withstand the demands of heavy commercial use.
Sun Ray Spas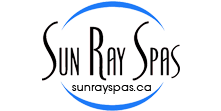 sunrayspas.ca
Sun Ray is a manufacturer of Hot Tubs and Spas and supplier of high quality Patio Furniture in Edmonton, Alberta, Canada. By choosing our wide range and selection of Hot Tubs and Spas, it keeps our local people working and those funds stay in our own economy. Keep it Local!
At Sun Ray Spas, our BBB A+ rated team has taken the guesswork out of finding the perfect spa and have designed comfortable, durable, energy efficient hot tubs that are also affordable. We think the process of finding the perfect spa should be just as comfortable as soaking in one.
Sunrise Spas


sunrisespas.com
With a wide selection of models to choose from, our hot tubs offer something for everyone. All Sunrise spas are manufactured with only premium quality materials and boast an extensive range of high-end features, making us your luxury hot tub choice.
All hot tubs are made in Canada at our facility in Grimsby, ON. We adhere by stringent quality control measures and pride ourselves on team member satisfaction as well as environmentally-conscious manufacturing practices.
How to be sure you're buying a quality spa
Before you invest in a large purchase like a hot tub, check the Better Business Bureau rating of the manufacturer.
Always buy from an A+ if you can! A rating of a C or lower is a sign that the brand should be avoided.