Which Hot Tub Brands Are Made in the USA?

By Jennifer Rhodes · Updated
As an Amazon Associate I earn from qualifying purchases.
A lot of American spa brands originally had their base of operations in California.
But over the years, many of the biggest names in the industry moved production to factories in Mexico (even though they may still keep their official headquarters at these original US locations, so it can sometimes be hard to tell!).
Lower production costs means more profit for them—but also a potentially inferior product for you.
If you're looking for a new spa, we put together this list of brands that still manufacture within the USA, so you can be sure you're buying American.
Get a Free Hot Tub Price Quote
Share a few details and get several quotes to compare.
Yes please
Alps Spas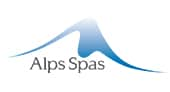 alpsspas.com
All of our spas are custom ordered and built to last. From our steel frame construction to our environmentally safe acrylic backing and ABS bottom, you can rest easy knowing you bought a quality product. All spas are water tested for twelve hours to ensure that all components are working properly.
We are happy to sell direct to our Atlanta neighbors. Come visit us at one of our two Atlanta locations or call us for more information at (678) 916-4300. If you are outside the Atlanta area please contact us for your nearest authorized dealer.
Artesian Spas


artesianspas.com
Artesian Spas provide the most effective, soothing and enjoyable form of relief when soaking in one of our hot tubs. Each hot tub is specifically designed to enhance the lifestyle and health of every customer. Not every body is the same, which is why not every hot tub is the same. Artesian Spas provides more options and features than any other hot tub manufacturer. Spas are our passion and we'd like to share that passion with you!
Atera Spas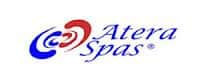 ateraspas.com
The world's only patented COLD to HOT Tub Spas & Swim Spas, invented and crafted in Phoenix, Arizona USA.
Atera AnyTemp® Spas hand crafts custom and patented high quality hot tub spas and swim spas in America, since 2005. We only sell factory direct, eliminating the retail middle man and saving you money!
All spas, swim spas and combination hot tub/swim spas are available with our patented cold to hot AnyTemp® technology. You'll enjoy your model year round, indoors or outdoors, at your perfect temperature.
Barefoot Spas


barefootspas.com
Barefoot Spas is one of the leading manufacturing companies for advanced Hot Tubs and Swim Spas. Barefoot Spas hot tubs and swim spas are handcrafted in America by a team of highly-qualified craftsmen and engineers.
Our spas are handcrafted in our advanced manufacturing center in Richmond, VA.
Bullfrog Spas


bullfrogspas.com
Bullfrog Spas® designs and manufactures the world's only luxury hot tubs with the patented JetPak Therapy System™. JetPaks® are modular jetted spa seats that allow the user to customize, interchange and upgrade their hot tub's jetted massages at anytime.
Because Bullfrog Spas are made with ABS frames and bases instead of wood or metal, there's no risk of your spa rotting or rusting over time.
Your Bullfrog Spa is made in Utah with the highest quality parts and components.
Cal Spas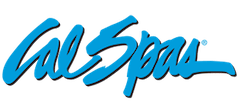 calspas.com
Cal Spas™ was founded in 1978 as a provider of luxury hot tubs.
Cal Spas began with a small selection of hot tubs in a choice of only a few colors and styles. Gradually, the brand grew in popularity and within a few short years, Cal Spas began nationwide distribution.
The company outgrew its 10,000 square foot manufacturing facility and moved company headquarters to its current 40,000-acre location in Pomona, California.
Catalina Spas


catalinaspas.com
Catalina Spas is the leading spa manufacturer in cutting edge technology and quality fitness and exercise equipment giving the consumer state of the art construction and absolute relaxation.
Catalina Spas are carefully constructed to provide years of carefree performance despite frequent, daily use. As a result, we build the best spas and swim spas in the industry with high-quality, efficient heaters, pumps and other components.
Catalina Spas is based in Johnson City, TN 100 miles East of Knoxville and 25 miles South of Bristol. We manufacture and test all our spas by hand. Each spa is personally and individually made to the specifications of each customer.
Clearwater Spas


clearwaterspas.com
Clearwater has been in business since 1976. We are located in Woodinville, Washington just outside of Seattle. Clearwater Spas is one of the largest manufacturers of premium spas in the Northwest. We have been located in Woodinville for 40 years and are very proud of the culture of our people and the quality of our products.
All Clearwater Spas are designed with E-Smart™ technology. This symbol signifies the highest energy efficiencies, the smartest engineering detail standards, global environmentally green components and e-cycling sound programs
All of Clearwater Spas are certified to California's Energy Commission (CEC) – the most stringent energy standards in the United States. We not only meet these standards – we exceed them.
Dream Maker Spas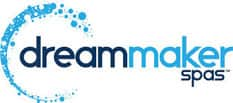 dreammakerspas.com
Dream Maker Spas is one of the world's largest manufacturers of rotationally molded spas and has been a market leader since introducing this type of manufacturing to the spa industry in 2001.
Dream Maker spas are created and manufactured exclusively in the USA, in our own factory located in the Innovation Center in Lake Mary, Florida. An expert staff of engineers and specialists ensures all products meet our stringent quality control standards. This includes rigorous 24-hour water testing for each spa before it leaves our factory. Whether you purchase your spa in a store or from our website, you get the lowest direct price.
Dynasty Spas


dynastyspas.com
Step outside your fast-paced life and into the soothing, effervescent, crystal clear waters of Dynasty Spas. Dynasty Spas has the perfect fit for every spa enthusiast. Built to last and designed for comfort, Dynasty Spas offer everything discerning spa owners crave.
Ample room and first-class amenities make for a winning combination while high performance equipment and a wide variety of jets ensure users true hydrotherapy.
Dynasty Spas will bring a sense of vacation to your backyard and a sense of serenity to your life.
Four Winds Spas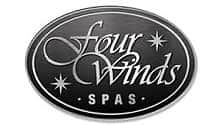 fourwindsspas.com
Four Winds Spas prides itself on being an American manufacturer, using only the highest quality American made components. We partner with some of the industry's finest names, such as Balboa©, Lucite©, Waterway and Aristec© to provide well made, energy-efficient spas at an affordable price. Our spas are built to last.
Our state-of-the-art manufacturing and distribution facility located just outside Nashville, Tennessee is equipped with the latest and greatest technology in the spa manufacturing industry.
Grecian Spas


grecianspas.com
In May of 2003 manufacturing began in Odessa, Texas exclusively, in our 90,000 square foot 8 acre facility, exceeding I.S.O. 9001 standards, we are confident that the product you purchase will exceed your expectations exponentially. In other words Grecian Spas have never been built better, and we can prove it.
Every Grecian Spa is Custom tailored for your specific needs. A Grecian Spa will reflect to your customer a confidence in your ability to choose a spa manufacturer that creates a product second to none. No other spa manufacturing company will produce for you a commercial, residential, in ground or free standing spa exactly the way you need it.
Hot Spring Spas


hotspring.com
Hot Spring spas and hot tubs have been manufactured in Vista, California, by Watkins Wellness since 1977. Hot Spring's portable saltwater hot tubs include soothing massage features and a variety of jet options. The company also offers saltwater systems and energy-efficient models.
MAAX Spas

maaxspas.com
In the late 90's, MAAX® expanded into the spa sector by acquiring companies such as Coleman™ Spas (no longer owned by MAAX), Savannah, Vita Spas and Infiniti. In 2017 MAAX Spas merged with American Bath Group creating a powerful synergy between bath and spas.
MAAX® Spas has earned a solid reputation by staying true to its original values. Today, MAAX® Spas continues the legacy by offering the world's first Appliance Grade hot tubs in all of the brands; this is what we call, "Built to the MAAX".
MAAX is proud of our workforce of almost 1300 hard-working Americans and Canadians which work in our manufacturing plants across North America.
Marquis Spas


marquisspas.com
Marquis was founded in 1980. Since that time we've worked hard to build trust with our customers. We've always had a reputation for quality products and each employee takes pride of ownership very seriously. Such a commitment has led to the highest level of product quality and reliability. So it's no surprise to find that today we're an employee-owned company.
Master Spas


masterspas.com
The perfect spa experience begins with the perfectly designed and constructed portable spa. At Master Spas, all of our hot tubs and swim spas are proudly made in the USA using the very best materials and innovative processes.
We call it Master Crafted. It's a unique process that not only results in high-quality products, but also high-tech advancements in insulation, filtration, heating systems and more.
Nordic Hot Tubs


nordichottubs.com
For over 20 years, Nordic has proudly manufactured affordable, high-quality tubs in Grand Rapids, Michigan.
At Nordic, we have a simple vision for our hot tub designs. We purposely don't add gadgets and gizmos so our hot tub operation remains user friendly.
Everything about a Nordic Hot Tub is straight-forward. From air controls to top side controls to jet operation, we keep it simple and easy to use.
PDC Spas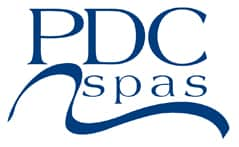 pdcspas.com
PDC Spas offers a diverse line of hot tubs, swim spas and fitness spas with unparalleled quality and wellness benefits. Dedicated to manufacturing advanced hydrotherapy products, our products are designed to reduce stress and improve your health, ultimately delivering a better quality of life in the privacy of your home.
Each hot tub, fitness spa and swim spa model is meticulously engineered combining comfort features and performance technology to provide a full range of immediate and long-term health benefits.
PDC Spas offers a wide variety of sizes and features to ensure the best hot tub, swim spa and fitness spa for you and your home. Made in the USA from start to finish for over 60 years, PDC Spas is proud to be the most trusted name in the spa industry.
Premium Leisure Hot Tubs

premiumleisure.com
Our hot tubs are made in the USA. Although only 7 plus years old, we are already one of the top spa companies Worldwide, currently selling in over 40 countries and distributed through global suppliers in dozens more.
Our products have approval ratings of ETL, CE, CSA, CEC and various other organizations whose responsibility it is to ensure that products comply with health and safety standards. Family owned and operated, we are a company that cares.
QCA Spas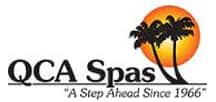 qcaspas.com
Since 1966, QCA Spas has been a leading spa manufacturer in the United States. Located in Dewitt, Iowa, we are a U.S. manufacturing plant dedicated to manufacturing quality hot tub spas. We have always believed in the power of American craftsmanship and innovation.
We use American components whenever possible. We are always searching out and testing improved and technologically advanced spa parts and processes. Our goal is to provide you with the ultimate spa experience at a competitive price. Our hot tubs are manufactured to the highest standards and tested for Quality by ETL for your safety and peace of mind.
Many of our features and processes are patented and only available through QCA Spas. Our mid western work ethic and decades of experience can provide you with the best built spas around. Learn for yourself why we have such a loyal following. Even though our spas are sold around the world, they will always be built right here – where we started over 54 years ago.
Roberts Hot Tubs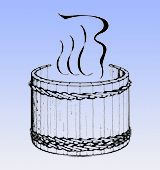 rhtubs.com
For more than 40 years Roberts Hot Tubs has made a practice of buying the best lumber available. We purchase directly from responsible mills who practice sustainable methods.
Though our Western Red Cedar tubs are our most popular models, Alaskan Yellow Cedar and Teak tubs have gained popularity over the years. By offering a variety of tubs with the most diverse choice of species, sizes, and shapes in the world; all of these options can create a variety of different looks to your home.
Royal Spas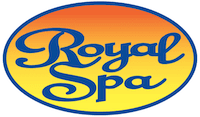 royalspa.com
In 1981, Bob Dapper and Rick Bartlett started Royal Spa in Indianapolis, Indiana by making hot tubs and support accessories. They were 18 years old and engineering students at the time.
The primary product expanded from hot tubs to include saunas, swim spas, gazebos and whirlpool baths as the company continued to custom make luxury products.
Today we are a full service manufacturer with an over 89,000 square foot plant located in the southwest part of Indianapolis.
Saratoga Spas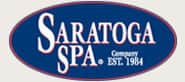 saratogaspas.com
Saratoga Springs, New York has been a place of relief and rejuvenation for over 100 years. Saratoga Spas continues that tradition today, and allows anyone to have what was once only for a few people to enjoy: the ability to place this soaking experience in his or her own home.
Though nothing replaces the soaking benefits of hot water, new technology has allowed the journey of Redefining Hydrotherapy to be much more specific for the relief of a tired body and soul.
Softub Spas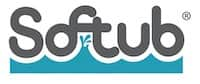 softub.com
For over 30 years, Softub® has been an extraordinary adventure. From humble beginnings in a small shop in Los Angeles, CA, Softub® is now a worldwide corporation with factories on both coasts and distribution in 50 states and over 30 foreign countries.
The primary reasons for Softubs ®'s great success are the truly unique break-through product concept, like lightweight foam insulation, and the devotion and diligence of hundreds of talented, dedicated employees, dealers, and distributors. Each Softub® Spa is proudly handcrafted in the United States; it doesn't come off an assembly line like most spas.
Strong Spas


strongspas.com
Strong Spas is one of the largest manufacturers in the world, and one of the few hot tub manufacturers with plant operations in the USA.
Strong Spas are proudly custom built at our Pennsylvania manufacturing facility, sold and shipped throughout North America and Europe.
Taking great pride in its all-American heritage, the brand has been one of the largest Global Leaders in Spa manufacturing since 1994, shipping to over 40 countries.
Sunbelt Hot Tubs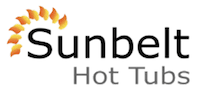 sunbelthottubs.com
We have designed our spas, to be comfortable, well built pieces of art that will contribute tremendously to your well-being and relaxation routine.
We keep ergonomics in the forefront when designing our models and the jet patterns to ensure we maintain a high standard in quality, among all categories in the hot water industry.
We refuse to build a poorly constructed hot tub just to save on cost or build what is "mainstream".
ThermoSpas


thermospas.com
ThermoSpas began manufacturing spas in 1983 and launched the direct to the consumer spa business in 1995. ThermoSpas corporate headquarters is proudly located in the US and has full-time employees across the country.
It began in a 30,000 square foot facility in Shelton, Connecticut. It continued to expand and relocated to a 140,000 square foot manufacturing plant a few years later in Wallingford.
Tuff Spas


tuffspas.com
The Tuff Top is the only Roto-Molded spa on the market that offers a Poly-ethylene Cover made out of the same material as the spa shell and full side access panels for easy access to all plumbing and fittings.
Made in Glendale, AZ, we are proud to carry a quality but affordable American-made hot tub.
Viking Spas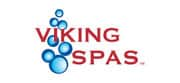 vikingspas.com
At Viking, we strive to engineer our product with the best balance of features and value achieving a quality that is globally recognized. With almost 50 years of manufacturing experience, we have made it our passion to provide the best features that a consumer needs with the most exciting options that they are sure to want.
Our innovation is steered by adapting our product to new technologies, exciting advancements in materials and focusing change to increase the health benefits of our spas.
Made in Michigan but sold everywhere, Viking knows the importance of designing a product that will adapt to the harshest conditions.
How to be sure you're buying a quality spa
Before you invest in a large purchase like a hot tub, check the Better Business Bureau rating of the manufacturer.
Always buy from an A+ if you can! A rating of a C or lower is a sign that the brand should be avoided.